It's not too early to sign up to be a mentor for the 2021-2022 school year!
If you are an existing mentor you do not need to sign up again, please reach out to your site coordinator
and let them know, or please complete your Count Me In! survey.
EVERY 4th Grader Gets Their Own Mentor!
Full Circle Scholarship Recipients
On April 28, 2021 during our annual luncheon, Academy 4 awarded four high school seniors our $2,000 Full Circle Scholarship. These students were eligible to apply for the scholarship because each participated as a 4th grade mentee and then served two years as a mentor during their junior and senior years. To view the entire luncheon, click here.
CLICK TO VIEW WHAT AN ACADEMY 4
FRIDAY LOOKS LIKE!
Mentor a 4th Grader. Change Lives!
Sign up now to mentor a 4th grader in your local community.
Impact Every Kid in the 4th Grade
Support our program financially and impact every kid in the 4th grade.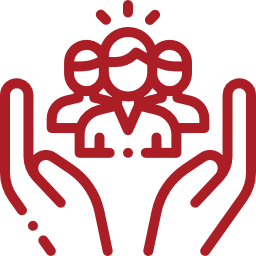 Impact your community and bring Academy 4 to your church or school.
___________________________________________________________________________________________________________________________________________________________________
We connect churches to schools and communities through mentoring 4th graders in leadership. We provide a mentor for EVERY 4th grader in the
economically disadvantaged schools we serve. Our volunteers serve together once a month for 60 minutes and mentor the 4th graders in leadership.
They express love and care and provide the students with a positive relationship with a dependable adult.
BUILDING RELATIONSHIPS THAT MATTER
"Academy 4 has helped our congregation to be a blessing in our community and its families."
Pastor / Redeemer Lutheran Church, Austin, TX
Our members have been delighted to make a practical difference in the lives of children. The positive, hope-inspiring influence of mentors on the young lives spills over into the school and the families of the children.
Senior Pastor / St. Paul Lutheran Church, Fort Worth, TX
"When I was first presented with the Academy 4 model, my initial thought was, 'That's a lot of time to take the scholars out of class.' It is well worth the time and effort. Our fourth grade academic data has shown growth, attendance has improved, and major discipline concerns have reduced. I believe Academy 4 has played a strong role in this."
Principal / Wooten Elementary, Austin, TX
Support the
Academy 4 Program by becoming a mentor!