4th Annual Academy 4 Luncheon
Be one of the first 300 registrants and receive a free A4 event t-Shirt!

Wednesday, April 28, 2021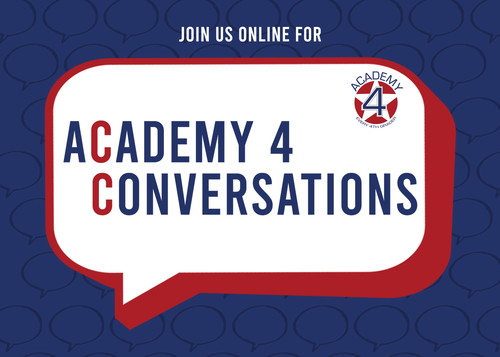 Do you know of a local church or school that would make a great partner for Academy 4?
Invite them to one of our February online A4 Conversations.

Just forward this address: https://academy4-org.zoom.us/j/95231409055#success

Dates: March 11th @ 4:00pm-5:00pm
OR
March 24th @ 11:30am-12:30pm

For more information email: info@academy4.org
Amplify Austin Day 2021
Give Now through March 5th
Help us reach our goal of $5,000 by being a part of this special day of giving!

Ways to participate:

1. Make a donation now thru March 5th! Your gift matters- you can help provide a mentor to EVERY 4th grader in the schools we serve!

2. Spread the word! Follow Academy 4 on Facebook and Instagram to stay up to date! Share this information with family and friends by posting online using the hashtags #Give4A4 , #AmplifyAustin & #AmplifyA43.


4th ANNUAL ACADEMY 4 LUNCHEON (Online Edition)

DATE: April 28, 2021
TIME: 11:30am- 12:30pm
LOCATION: ZOOM
First 300 registrants get a FREE event T-shirt.
*Registration is fee.
Support the
Academy 4 Program by making a donation today!
BEHIND THE SCENES OF ACADEMY 4
ONLINE MENTORING
Mentor a 4th Grader. Change Lives!
Sign up now to mentor a 4th grader in your local community.
Impact Every Kid in the 4th Grade
Support our program financially and impact every kid in the 4th grade.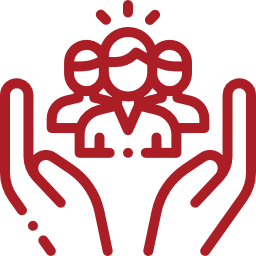 Impact your community and bring Academy 4 to your church or school.
___________________________________________________________________________________________________________________________________________________________________
We connect churches to schools and communities through mentoring 4th graders in leadership. We provide a mentor for EVERY 4th grader in the
economically disadvantaged schools we serve. Our volunteers serve together once a month for 60 minutes and mentor the 4th graders in leadership.
They express love and care and provide the students with a positive relationship with a dependable adult.
BUILDING RELATIONSHIPS THAT MATTER
"Academy 4 has helped our congregation to be a blessing in our community and its families."
Pastor / Redeemer Lutheran Church, Austin, TX
Our members have been delighted to make a practical difference in the lives of children. The positive, hope-inspiring influence of mentors on the young lives spills over into the school and the families of the children.
Senior Pastor / St. Paul Lutheran Church, Fort Worth, TX
"When I was first presented with the Academy 4 model, my initial thought was, 'That's a lot of time to take the scholars out of class.' It is well worth the time and effort. Our fourth grade academic data has shown growth, attendance has improved, and major discipline concerns have reduced. I believe Academy 4 has played a strong role in this."
Principal / Wooten Elementary, Austin, TX